The law firm SAMBUIS AVOCAT provides services
in contract

and

business law

.

It advises, assists and represents its clients - professional or not - to draft contracts and to settle their disputes, amicably or judicially.

Member of the Bar of Lyon (in France), the law firm works and pleads throughout the national territory.
It can also deal with international litigations, collaborating with local professionals if needed.
In areas of expertise that are not its own, the law firm SAMBUIS AVOCAT connects its clients directly to other professionals (bailiffs, accountants, translators, lawyers with complementary expertise for example) with whom it holds a working relationship with or coordinates their common action in order to avoid its clients increasing the number of additional parties.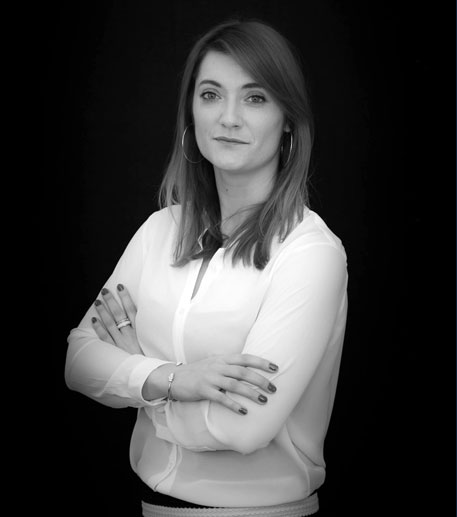 Maïthé Sambuis has a Master 2 in business and tax law with a postgraduate degree as a company legal advisor (called « D.J.C.E ») from the Institute of Business Law and Economics of the University Lyon III (in France).
She writes articles for the virtual law school and legal journals; she is a lecturer in commercial law, notably at the IAE Lyon school of management, and she has been a jury member of Masters'Thesis for several years.
Moreover, before founding the law firm SAMBUIS AVOCAT, she had been working for local (SUBLET DUBOURGEAT in Albertville/French Alps) and international law firms (ERNST & YOUNG and TAJ/DELOITTE TOUCHE TOHMATSU LIMITED in Lyon) for many years, and abroad as well (LEBOW & SOKOLOW LLP in New York City).
Hence, she is accustomed to working with clients from diverse backgrounds (individuals, small and medium-sized enterprises, multinational companies), with one overriding ambition:
"offering original legal solutions which meet the needs and the means of each client, facilitating them the access to the Law."


Trust is the foundation for any sustainable human relationship and there is no possible trust without transparency in our fees, in the reasonable chances of success or failure and in our expertise.
In practice, we make our clients sign a service and fee proposal before any intervention of our law firm, which includes a first legal analysis of their issues and have regular discussions with them about the progress of their case.
A lawyer's intervention has to be a sign of high quality services and legal certainty. The know-how that the law firm SAMBUIS AVOCAT has acquired enables it to anticipate and prevent litigations for its clients or, if it is not possible, to find original solutions in their best interests, as well as to make the Law more accessible to them. In this regard, beyond the dedication and commitment shown in the treatment of each case, the law firm SAMBUIS AVOCAT can also provide its clients with legal trainings and updates upon their requests.
Nowadays, life, and especially business life, is particulary fast. Therefore, clients usually expect to have their legal questions answered just as fast.
Even if some issues require time to find the best solution and to implement the strategy adopted in consequence, the law firm SAMBUIS AVOCAT immediatly confirmes receipt of the file and keeps its clients regularly informed about, first, its analysis and then, any progress in the treatment of it.